(Scroll down for information about future
Sermons, Music, Programs for Children and Youth and Forums.)
Roger Fritts
The Joy of Less
Sermon by Roger Fritts (during both services)
Obviously, we need to buy a few things to survive, such as food, clothing, and shelter. In addition, owning some non-essential items give us pleasure. For example, in my own case, I get a great deal of joy out of the hobby of photography.
On the other hand, a Buddhist teacher (Thich Nhat Hanh) says "the human mind is always searching for possessions, and never feels fulfilled. Consume less and live simply." A Hindu teacher (Gandhi) says: "The possession of anything becomes a troublesome thing and a burden." A Jewish Teacher (Martin Buber) says, "if we have power over the ends of the earth, it would not give us that fulfillment of existence which a quiet devoted relationship to nearby life can give us." An Islamic teacher (Nizam al-Din) says "Spiritual progress depends on detaching yourself from material possessions; other virtuous practices are optional." Jesus says: "It is easier for a camel to go through the eye of a needle than for a rich man to enter the Kingdom of God."

Where is that magic line between enough and too much?
Music

| | |
| --- | --- |
| | 11 - 12 noon |
| Mindy Simmons, guitar and vocals | |
Programs for children and youth
Nursery 8:30 to 12 noon (during both Services and Forum):
Loving care for
infants and toddlers
is available.
Childcare 8:30 to 11 (during Contemporary Service and Forum):
Available for Pre-K through 12th grade.
Religious education from 11 to 12 noon (during Traditional Service) as follows:
PreK-Kindergarten: The children will explore ways in which people can show their love through the Christmas tradition.
This program uses We Are Many, We Are One: A Unitarian Universalist Preschool Curriculum by Colleen M. McDonald. This brand new, full-year program encourages young children to
* learn how to play and work cooperatively
* express their feelings about themselves and others
* see congregations as places for making and caring about friends
* appreciate how we are all alike yet different
* view nature as a source of gifts that needs our care
* celebrate the different religions and cultures of the world.
We Are Many, We Are One
features Letters to Participants and Family Newsletters -- to build relationships between teacher and home, between your Unitarian Universalist community and each of its families.
About the Author: The Rev. Colleen M. McDonald, Minister of Religious Education, has served the Unitarian Universalist Church of Rockford, IL, since 1989. She holds a Bachelor's degree in elementary education, a graduate certificate in occupational therapy, and a Master's degree in religious education. For more than ten years, McDonald has worked, played and worshiped with young children in religious Unitarian Universalist Association.
1st-2nd Grade:
This week the class will continue learning about why babies are important in our congregation - and what does that have to do with us, the big kids?
This program is based on Around the Church, Around the Year: Unitarian Universalism for Kindergarten to Grade 2 by Jan Evans-Tiller, a year-long program which helps children understand the faith and practices of our Unitarian Universalist community. It includes session plans, leader resources, music, handouts and illustrated read-aloud stories.
3rd-5th Grade:
Today the children will explore Christmas and what is really said in the Bible. The Mystery of the Day is, "Why do some Unitarian Universalists celebrate Christmas?" Pictured at right is the choir of the Unitarian Universalist Society of Fairhaven, Massachusetts, singing on Christmas Eve.
Bibleodeon is a reference to the fun kids channel, which shows lots of cartoons with various characters and stories. The Bibleodeon curriculum introduces the Hebrew and Christian scriptures by presenting the best known Bible stories with fun plays and engaging games. Children enjoy acting out the stories where often the script is sprinkled with silly jokes. Treasure hunts, writing your own proverbs, being detectives and trying to figure out who killed Abel, and watching video clips from Jesus Christ Superstar is a fun and engaging way to learn about the Bible. Every week there is a Mystery of the Day question like "Did Jesus really perform miracles?" These stories, important for cultural literacy and as stories we can learn from, can seem magical, troubling and unworldly. Lessons always include conversation about connections and/or disconnections between the messages of that particular story and Unitarian Universalist principles, and our practice of being in covenantal relationship. The picture on the left shows a Bibleodeon class at Channing Memorial Church, Rhode Island.
6th-8th Grade:
"Where does Unitarian Universalism come from?" The Coming of Age class will discover the long history of outstanding Unitarian Universalists and their relevance to young people's lives today.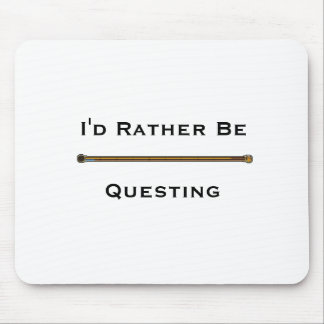 This program is based on The Questing Year by Richard S. and Tirrell H. Kimbal
.
The Questing Year
invites participants on four quests tied to the themes of self, church, mystery, and social action:
* Inner Quest – Who are you? What are you like? How are you different? What's your place in the world? A mirror board and a personal alien will help you find answers.
* UU Quest – What does it mean to be a Unitarian Universalist? What's special about UUs? How do UUs live out their principles? You'll meet and investigate outstanding UUs who will show you some answers.
*
Mystery Quest -
How can you understand what you can't see? Like God? Or the great mystery? Or spirit and spirituality? A poem beginning with pigs that can't swim will help you develop your own answers.
*
Action Quest -
How can you make the world a better place? A class social action project your group chooses and does will let you try out some answers.
Each session offers a ritual opening and closing plus two Quest Activities separated by an Energy Burner providing controlled motion. Participants meet outstanding UUs, contemporary as well as historical. They engage in meditation and other spiritual practice. They play bad stuff basketball, draw UU people, experiment with tolerance, learn about Co-Co birds, go on walkabouts, and ask if Santa Claus reflects UU values. As the year moves by, the meeting space blossoms with mirror boards, UU principles and sources, quest collections, quest summaries, and more.
9th-12th Grade:
Small Group Ministry for Youth. The teenagers talk about topics pertaining to their lives in a safe, supportive environment.
Shelter for the Homeless: Are We Making Progress?
Sarasota hired consultant Robert Marbut, pictured here, to advise on what sort of facility is needed to shelter the chronic homeless. Marie Keeney will review the "Marbut Report" and show examples of shelters in other communities. Following her presentation, Fred Sirasky will moderate an open discussion of the topic. More information about the report is available at www.heraldtribune.com/article/20131126/ARTICLE/131129744/0/search

The Ghost of Christmas
Roger Fritts
Sermon by Roger Fritts (during both services)

Music

| | |
| --- | --- |
| | 11 - 12 noon |
| Mindy Simmons, guitar and vocals | Don Bryn |

Programs for children and youth

Nursery 8:30 to 12 noon (during both Services and Forum):

Loving care for

infants and toddlers

is available.

Childcare 8:30 to 11 (during Contemporary Service and Forum):

Available for Pre-K through 12th grade.

Religious education from 11 to 12 noon (during Traditional Service) as follows:

Children and youth (PreK -12th grade) will begin in the sanctuary with their parents for the first part of the service. Then they will have a party to celebrate the season.
Annual Forum Holiday Party
The annual Forum celebration with a little food, drink and holiday music. This year's theme is "A Midwinter Night's Dream", and will include a demonstration of the juice of a magical flower which, when spread over a persons eyelids, make that person fall in love with the first thing he or she sees upon waking. Presenter, Puck.
Christmas Eve, Tuesday, December 24,
5:30 pm and 7:00 pm
(Details to be announced)