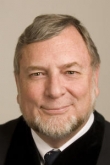 Rev Roger Fritts spoke for over an hour on same-sex marriage and the church in general on The Nilon Report, WSRQ Radio, on Tuesday, Sept 2. A podcast of the program is expected to be available here by Thursday morning.
Enjoy Logan Nicholson's new Art Exhibit, 'Water - the Gift of Life'

Wiew a wonderful exhibit of photos, poems and stories by artist Logan Nicholson in the Church's Lexow Wing Art Gallery. Reception is on Sept 7 after Sunday's Service. Read more...
Sign Up For Fall Get-Together Dinners

Get Together Dinners (potluck gatherings) are a great way to get to meet new friends at the church and/or reacquaint with old friends. The dinners (usually 6 to 12 people) are held in people's homes. You can sign up one of two ways. Read more...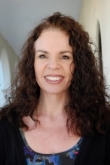 Explore this topic with Kathy Black on Friday, Sept 5, from 10 to 11:30 at the next Freethinkers Briefing in our Sanctuary.
Read more...
Forming soon: New Men's Group, Mah Jongg, Using Your iPad, Writing Your Autobiography

We have something for everyone.
Read more...
There will be a Ladies Potluck Luncheon for members and friends on Saturday, Sept 20, at noon in the West Wing. Contact Mira Frederick or Dee Widder.
Mark your calendars for the Church Fall Dinner on Oct 18
You won't want to miss the 2014 Fall Dinner. Mark your calendars now for Saturday, Oct 18th. Cocktails begin at 5:00; dinner at 6:00 pm. The cost is $20 per person. Ticket sales begin Sept 21.
Have a bicycle to donate to a worthy cause?
El Parent will pick up your working bicycle and wheel it over to Turning Points to give homeless people a transportation option. Bikes needing minor repair are OK, too. Contact El at 201-6201 or elparentjekp@gmail.com.
Participate in our Dialog on Religious Literacy
Advocates for Religious Literacy dialog each Wednesday from 4:00 to 6:00 pm in the West Wing. We are currently discussing the pros and cons of atheistic religion. All are welcome!
Read more...
Marriage Equality Comes to Florida

The UU Church of Sarasota opens its doors, arms, and hearts to gay couples seeking to marry. Numerous lawsuits are pending, so check the news often as the situation changes. We have plans in place to help people get married with very short notice.
Read more...
The rosters are in the Members' Corner. Call the office if you need the password.