Board of Trustees will meet on Tuesday Aug 19
Click here for the
Agenda
of the Aug 19 Board of Trustees meeting.
Marriage Equality Comes to Florida

The UU Church of Sarasota opens its doors, arms, and hearts to gay couples seeking to marry. Numerous lawsuits are pending, so check the news often as the situation changes. We have plans in place to help people get married with very short notice.
Read more...
Local television stations ABC-7 and SNN-6, The Sarasota Herald-Tribune, and YourObserver.com all featured our church prominently in reports about the Monroe County judge's decision to overturn the state's ban on same-sex marriage. The Herald-Tribune quoted Roger Fritts and his wife in their front-page report. ABC-7 and SNN-6 interviewed Susan Brucklacher in our memorial garden Read more...

Local member Brock Leach and UU Congregation of Venice's Kindra Muntz spoke at the Unitarian Universalist Association's General Assembly, held recently in Providence, Rhode Island. Links to their videos are posted here. Read more...
The rosters are in the Members' Corner. Call the office if you need the password.
Enjoy Jane Shannon's Exquisite Quilts
View an exhibit of fabric work by artist Jane Shannon in the Church's Lexow Wing Art Gallery.
New Sign Nears Completion

Installation of our new sign is nearing completion. It is clearly visible from either direction on Fruitville Road. Movable letters and lighting have been added and the landscaping around the sign is nearly complete. Read more...
Volunteers needed at food pantries

All Faiths Food Bank is looking for volunteers at select food pantries. Pick up a flyer at the Social Justice table. Read more...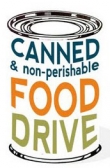 Help fill the pantry at Bethesda House, a drop-in center for people with HIV/AIDS. Many of our members volunteer here and know the food is needed and appreciated. Much needed items include canned soups, pork & beans, canned ravioli, cereal and powdered milk. You may drop off your food in the bin outside the Sanctuary.